Welcome
MAsT exists as an education, support and resource group for individuals involved in, or interested in, the Master/slave lifestyle.
MAsT provides an opportunity and forum for like-minded individuals to come together for discussion of issues that concern Masters and slaves, to share ideas and gain and/or share knowledge of the Master/slave lifestyle.
MAsT currently has 127 active chapters worldwide and 770 members participated in meetings in the past month.
MAsT News
Click here to browse all news items.
A Message from MsSuzan
Welcome to the Masters And slaves Together, International (MAsT) WebSite, enjoy your visit.
The purpose of MAsT is to support, directly and indirectly, those of all genders and all sexual orientations living or interested in engaging in personal relationships that are based upon the conscious exchange of power and authority.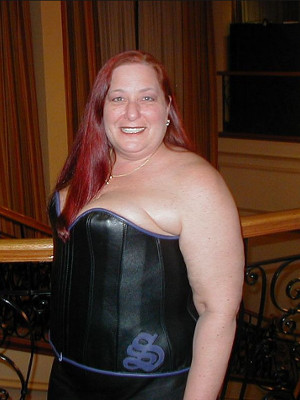 MAsT is therefore dedicated to equipping individuals with tools and resources that will assist them in developing relationships that are healthy, functional, and real. We fulfill our purpose thru local Chapters, support groups, educational and social opportunities and our MAsT WebSite and Forum.
Our continuing concern is to provide fellowship, support, education and connections for the growing numbers of people walking this path. MAsT has active local Chapters in a large number of metropolitan areas worldwide. Some of these areas have two chapters. We also have strong interest and local leadership for new Chapters in a number of other areas with several actively "in formation." Click the "Locate" button under "Chapters" at the left to explore where our Chapters are located.
Our existing Chapters are being strengthened and a number of new Chapters have gotten a good start. Now we seek to expand into new territory as good local leadership can be found and developed. We welcome inquiries in this area. Some in our community have talent as writers and they have allowed pieces of their work to be published in our Members Forum. Please click the "Forum" button at the left to read from our library of articles. Should you have something to add, I encourage you to participate in the Members Forum or submit your own articles to the Library. Contact me at the email address below with your submissions.
Some readers may be aware that in the past MAsT sponsored the International Master/slave Contest. That contest is no longer part of Masters And slaves Together, International. Ownership of that contest was legally separated from MAsT in 1999. It is now owned by SouthPlains LeatherFest. A number of regional Master/slave contests have recently been developed as feeders to the International Master/slave Contest. To learn more about these contests, please click the "Contests" buttons at the left.
Again, enjoy your visit to MAsT's website. Hopefully there is some information here that will aid you in your chosen life's path.
MsSuzan
President/CEO
Masters And slaves Together International